Laboratory Work
When your pet goes to the veterinarian for a yearly checkup, the vet will examine your pet from nose to tail to make certain he is healthy. If an abnormality is detected during the physical exam, there are additional tests that can be performed in our in-house laboratory. At Southwest Veterinary Hospital, PC, we have a state-of-the-art laboratory to help diagnose and treat your pet's medical issues.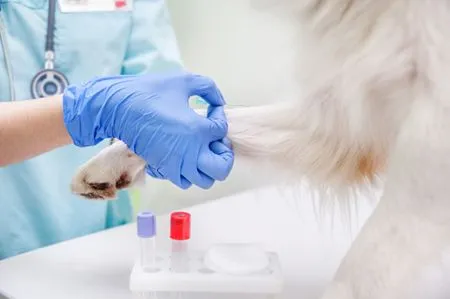 What Types of Tests Are Done in the Laboratory?
Stool tests are performed on your four-legged friends to see if there are parasites that need to be addressed with medication. The stool sample is processed and examined to check for intestinal parasites and infections.
Urine tests are performed to detect a variety of urinary tract diseases.
Blood tests are an important tool used in determining the health of pets. In addition to checking a variety of blood chemistry values, we examine the blood cells.
Trust Our Caring Professionals for Your Pet's Care
At Southwest Veterinary Hospital, PC in Littleton, CO, our team can make both you and your pet feel as if you are at home. We pride ourselves on providing quality veterinary care to our community. Call us today at (303) 794-2697 to schedule an appointment with one of our veterinarians.