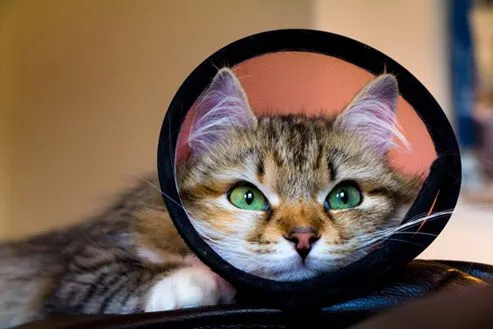 Our veterinary team at Southwest Veterinary Hospital, PC, has been providing high-quality spay and neuter procedures in Littleton, CO, for many years. Cats and dogs benefit from this common procedure, and so do you! Our veterinary clinic can perform this common procedure on your pet.
How do Spay and Neuter Procedures Work?
Spay or neuter surgeries are procedures that render animals unable to produce offspring. Spaying is done on female cats and dogs and involves the removal of the ovaries, fallopian tubes, and uterus. Neutering is performed on male cats and dogs and involves the removal of the testes.
Why Spay & Neuter?
Getting your pet spayed or neutered comes with several benefits:
It helps prevent pet overpopulation. Millions of unwanted cats and dogs are sent to shelters every year or become strays. Many will never find forever homes. By preventing your pet from being able to reproduce, you're helping to prevent this problem and improve the well-being of your local pet community.
It may protect pets from certain health conditions (e.g. testicular cancer, prostate enlargement, breast cancer, and uterine infections).
It may prevent reproductive behaviors like territorial marking and aggression.
As with all surgical procedures involved in veterinary care, there are some risks associated with spaying and neutering, including infection, bleeding, and an increased risk for certain types of health conditions. We encourage you to talk to our veterinary team if you have any questions or concerns. Overwhelmingly, most pet parents agree that the benefits of getting their animal spayed or neutered far outweigh the potential risks.
When Should I Spay & Neuter Pets?
We recommend getting your puppy or kitten spayed or neutered before or around 6 months of age. If your pet is healthy, your animal may be safely spayed or neutered as young as 8 weeks old. Current research indicates that, for Golden Retrievers and Rottweilers, postponing this procedure until age 2 confers protection against some cancers.
What Can I Expect During My Pet's Spay or Neuter Appointment?
When you schedule a spay or neuter procedure with our veterinarian, we'll provide an estimate and answer any questions you have about the procedure. While a spay or neuter is a straightforward procedure, there is the potential for complications. We recommend pre-operative blood tests tocreate the best margin of safety possible. Thesep rocedrues require general anesthesia with careful post-operative monitoring. We will provide detailed home care instructions so that you'll know how to help your pet at home.
Schedule an Appointment with Our Veterinarian for Spaying and Neutering Services in Littleton, CO
Call Southwest Veterinary Hospital, PC, today at (303) 794-2697 for more information or to schedule an appointment with our veterinarian.